Comedy Podcasts
The majority of the comedy podcasts I've recorded are linked on this page, including my very own/now semi-retired Daniel Townes Podcast, and a range of other International and Australian stand up comedy podcasts. I've still got a few more episodes of things to track down so as soon as I dig them up I'll post them here. 
The Mugg Off Podcast
Here's the episode of the Mugg Off Podcast I was a guest on. I'm episode 65
The Andy Social Podcast
Here's the episode of the The Andy Social Podcast I was a guest on.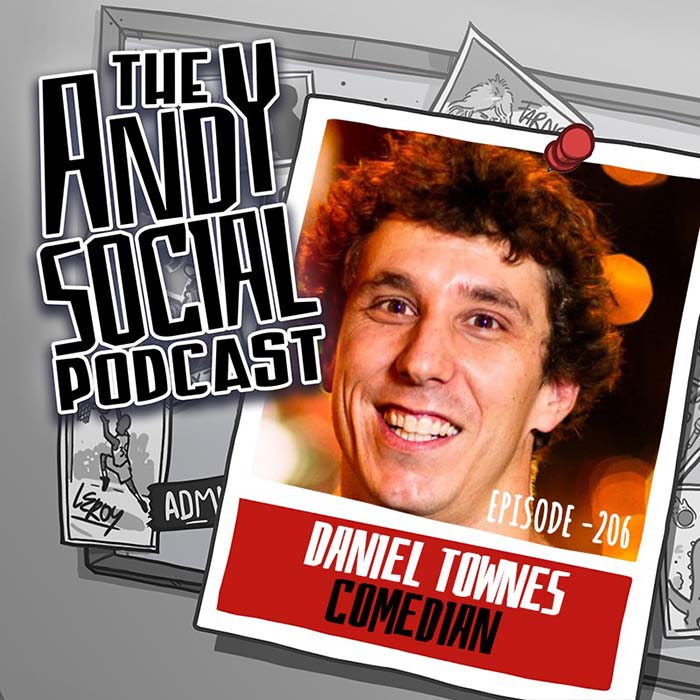 The Daniel Townes Podcast
This is my second podcast and it's me having a chat with a bunch of the best comics from Australia and all over the world. I haven't recorded any new episodes for a while but I am looking at bringing it back sporadically to melt the faces of Australian comedy podcast fans. The tone of the episodes change constantly, some of them are quite dark, others are light-hearted and jovial. Topics range from drug abuse and rehabilitation, depression, mental illness, all the way through to favourite kinds of lollies, childhood pranks and of comedy. There are over 100 episodes available and some of the previous guests include Ronny Chieng, Trevor Noah (SA), Celia Pacquola, Becky Lucas, Akmal, Merrick Watts, Cassie Worman, Tiff Stevenson (UK), and Carl Barron. You can listen on iTunes here and Stitcher here.
Tea With Alice
The latest podcast I've recorded is this episode of the super popular comedy podcast Tea With Alice. We had a really good chat and hopefully there's a part two in the not too distant future. My episode went up on the 29th of May 2019 and you can check it out here.
Oink Time Podcast
An Australian/Sydney comedy podcast hosted by Sydney stand up comedians Jen Carnovale and Ben Ellwood. I went on some kind of rant about consumer rights and it's probably the most fun I've had recording a podcast in a while. You can listen to it all here (I'm ep 15) and also get to know two of my favourite comedians to ever team up on a podcast. 
I Love Green Guide Letters
This Melbourne comedy podcast is hosted by Steele Saunders and I've had the pleasure of being a guest a couple of times during live shows at Melbourne International Comedy Festival. This is without a doubt one of the top Australian comedy podcasts and I'm always grateful when Steele asks me to be involved. You can check it out here.
The Carl and Chris Podcast
An English comedy podcast I recorded during my time over in the UK. This was a lot of fun to record, I have no idea what we talked about but I do remember that I had a great time, we had a lot of laughs during the recording, and it somehow went for over 2 hours. I'm on episode 76, you can check it out here.
I also highly recommend their Babysitting Trevor Podcast, it's the two guys and UK based Australian Comedian Trevor Crook.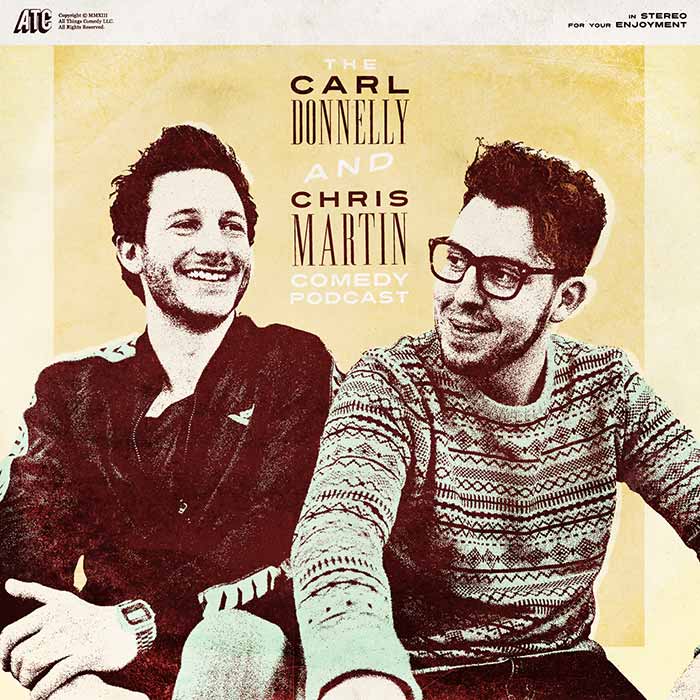 K Cast
Australia's original stand up comedy podcast. In 2010, Dave Jory and I recorded nine and a half episodes of something. He wasn't into it and we spent the majority of the time arguing. As soon as I dig up the files I'll post them here.
PROJECTS
The second hour I recorded is available now.
There's over 100 episodes of this available for your ears and minds. Now exclusively on Patreon.
This is the first hour I filmed back in 2011, live at the Comedy Store in Sydney
Stay in the know
Join my mailing list for hot updates barely once a month. You can unsubscribe at any point.
Stay in the know
Join my mailing list for hot updates barely once a month. You can unsubscribe at any point.